I'm pretty blogger-ific today, huh? Found this, though, and couldn't pass it up. Here are the rules:
a. Type your answer to each of the questions below into
Flickr Search
.
b. Using ONLY the first page, pick an image.
c. Copy and paste each of the URLs for the images into
Mosaic Maker
.
(Change rows to 3 and columns to 3.)
1. your middle name: LeeAnn
2. least favorite food: green beans
3. favorite gemstone: amethyst
4. dream car: nissan murano
5. ideal occupation: labor and delivery nurse
6. favorite superhero: superman
7. favorite holiday: christmas
8. favorite book: wicked: the life and times of the wicked witch of the west
9. favorite animal: kitty cat
Mine (which I'm in love with, by the way!):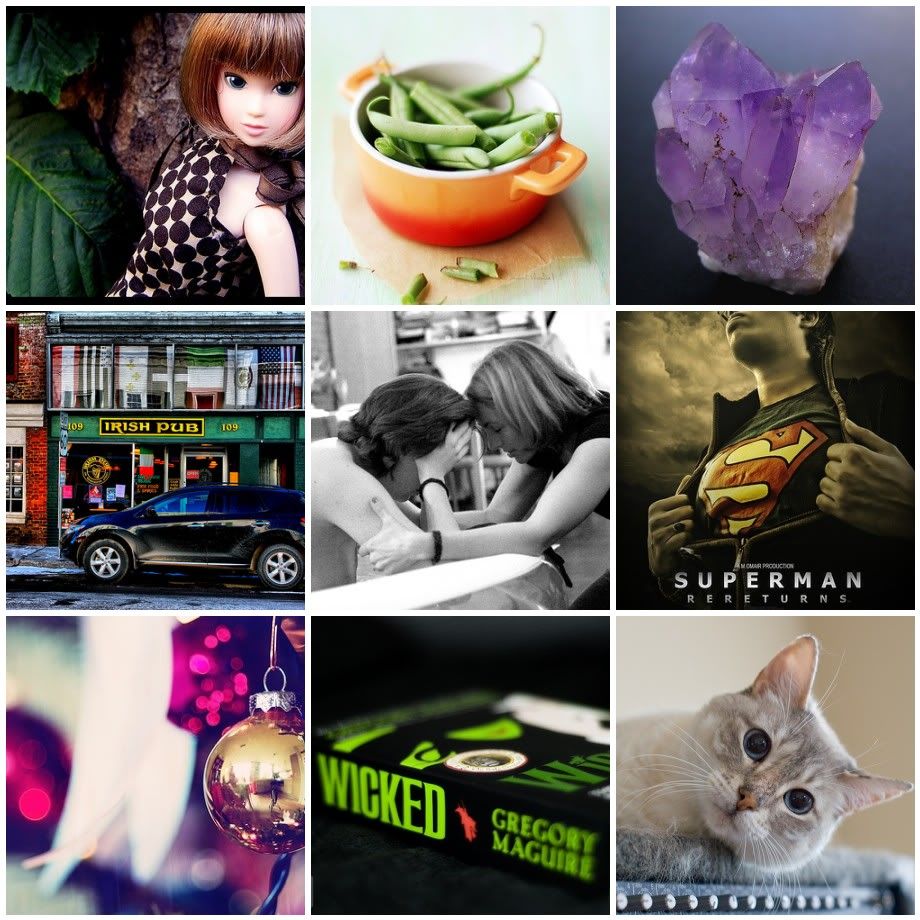 Make sure to leave a link to your blog/photo if you do it! I want to see everybody's! :)